TBA Novice Pairs Championship 2019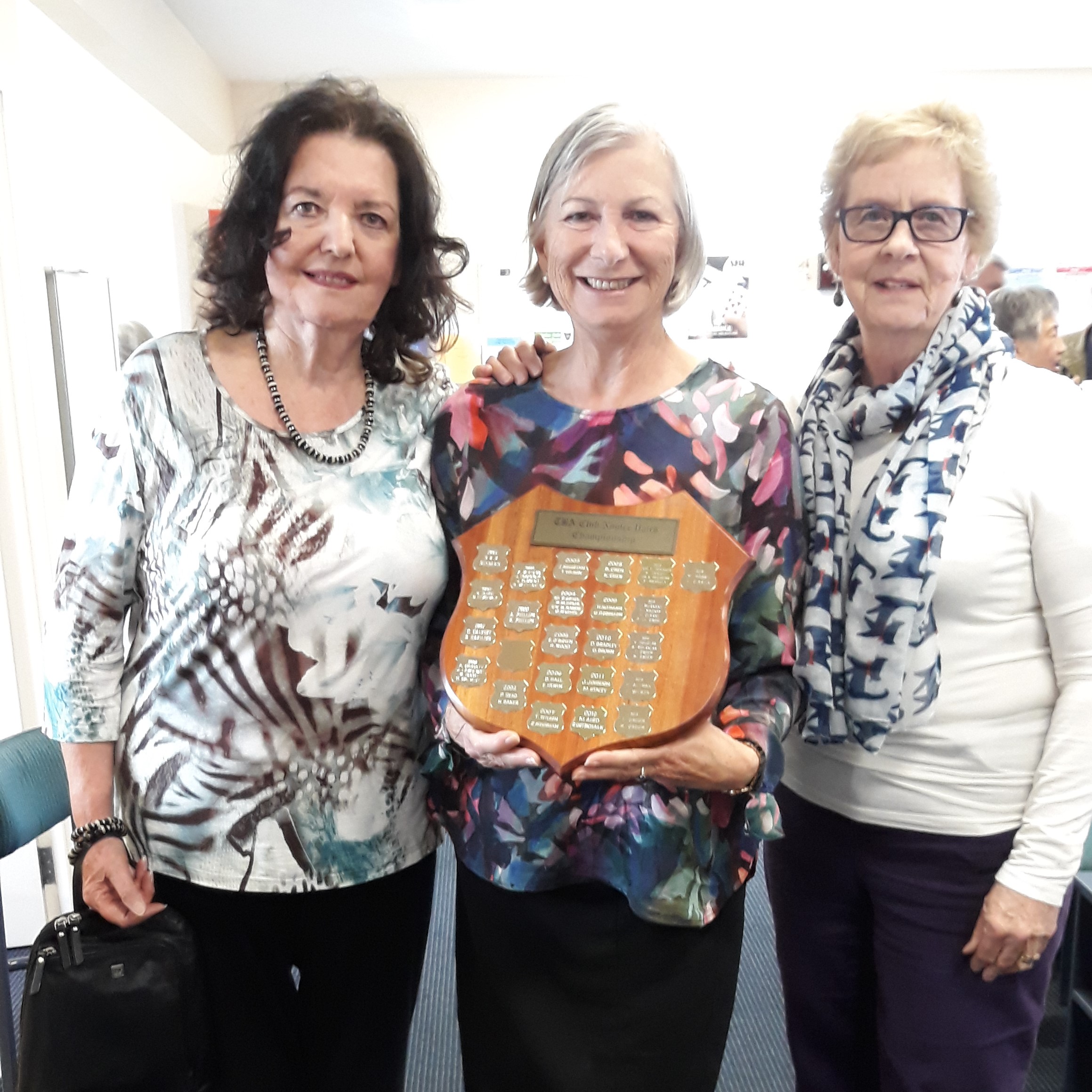 The 2019 TBA Novice Pairs Championship was held on Wednesday 16 October 2019. Entry was restricted to players with fewer than 25 Master Points as at 30 June 2019. The club rooms were close to full with 20 pairs competing in a separate section in parallel with the regular Wednesday morning session. The field included a number of pairs playing for the first time in a non-supervised session, including players from this year's beginners courses.
Congratulations to the winners, Sandra Miedecke and Alice Stillwell. Special mentions to Paul Fredheim (6th), Wendy Gilson (9th) and Lindsey Johnstone (9th) who earned their first Master Points in the event. Full results are available here. Thanks to Sue Falkingham for directing the event.
---
What's News at the TBA – October 2019
The TBA Committee met on Tuesday October 2nd from 7.30pm.
PRESENT : J Rhodes (Chair), M Gibbs (Minutes Secretary), J Bills, E Gee, J Vernon, S Edler, J Grosvenor and M Sherlock
The following matters were discussed :
Concession Card Audit
It was resolved to conduct an audit of concession card holders over the next two months as this had not been done for over twelve months. John Grosvenor will design a form to capture the expiry dates of concession cards to enable the audit process to be more streamlined on future. Simon will liaise with the Directors about the audit process.
ABF Restructure
Following legal advice, the ABF is changing its structure to enable it to operate more effectively. For example, at present the ABF cannot hire an experienced Finance Officer – rather, it must rely on co-opting such expertise from its Management Committee members. The TBA resolved to monitor the restructuring process especially with regard to any consequences for the TBA or affiliated clubs.
Cashless Payment System
Books of ten vouchers are now available for purchase by cash or card as an interim solution to Member's requests for a cashless payment system. John Grosvenor and myself are currently evaluating fully electronic alternatives for a long term solution. Members will be asked to show consideration to Directors by not seeking to purchase them at the last minute. Julie will consult with Directors about an alternative to being paid by cash, and will also explain to Members why the vouchers are not being sold on a "bulk discount" basis.
Beginners Classes
Sue Falkingham will be conducting a second series of Beginners Classes which will commence on October 14th (afternoon) and 15th (night). If you know anyone who wants to learn bridge, let them know they have a chance to get started before Christmas. Cost is $100 for six lessons which includes a text book. See the flyer for more details.
Thankyou Catharine Bartonek!
Catharine is retiring from her shopping duties for the TBA – help which she has been providing for many years. We give great thanks to Catharine for her service and wish her well. Pam Murphy has agreed to take over the shopping duties so thanks also (in advance!) to Pam.
Printing, Stationery and Room Hire Charges
Thank you to Jana Vernon who has collated this information so it can be locate easily as required. This will be of particular interest to affiliated clubs who may wish to avail themselves of TBA facilities.
In Memorium
It was resolved to establish an "In Memorium" section on the TBA website to honour members who have passed away.
Working Bee
We will be seeking helpers to label and fill 2000 new boards which will be arriving at the TBA shortly. Keep an eye out for further information if you think you could help with this job.
Grandparent Day
The TBA will conduct its first "Bring Your Grandchild to Bridge Day" on Friday April 17th. This is in the school holidays and the idea is for any grandparents who are on child care duty to be able to bring their (school aged) grandchildren for a fun day of bridge related activities. Bianca Gold (ABF Youth Co-ordinator) will be running the day and cost is $10 per child. Grandparents are asked to bring a plate of lunch to share.
Affiliated Clubs are encouraged to send a representative to "watch and learn" so that they can in turn run one of these events at their own club.
Regular Friday players are on notice that this will be a particularly "vibrant" day!
Chief Tournament Director Honorarium
The TBA has resolved to establish an honorarium of $ 2400 per annum for the person who fulfils the role of Chief Tournament Director for the TBA. Specific duties associated with this honorarium will be developed by Julie Rhodes and Simon Edler and then ratified by the TBA and will include such duties as Director Training and progression, attendance at the State Meeting, liaising between the TBA management Committee and TBA Directors etc.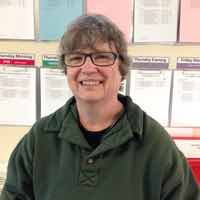 Happy Bridging
Julie Rhodes
TBA President
---
The TBA Committee has approved membership applications (new members and reactivations) for the following people. Please make them feel very welcome as you see them around the club.
♠ Laura Bauermeister
♥ Trish Colles
♦ Louise Gibson
Congratulations to the TBA members who achieved rank promotions at the end of September 2019:
| | |
| --- | --- |
| ♠ Guray Sunamak - Life | ♥ Valerie Donaldson - Local |
| ♦ Diane Hood - *National | ♣ Richard Holland - Club |
| ♣ Sue Falkingham - National | ♦ Gael Walker - Club |
| ♥ Mardi Grosvenor - *Local | ♠ Alison Butler - Graduate |
As at the end of September 2019 there were two Tasmanians in the National McCutcheons Top 10s:
♠ Sue Martin - #6 *State list (67.44 MP)
♣ Mardi Grosvenor - #2 Graduate list (23.04 MP)
The ABF Masterpoint Centre website provides a range of club, state and national reports updated each month. These include promotions, McCutcheons (rankings by Masterpoints earned this year), most improved players, and top 50 Masterpoint earners.
---
Launceston Bridge Club Congress 2019
The weekend of 5-6 October 2019 saw a full weekend of bridge in the north with the Launceston Bridge Club Congress. The Congress had pairs competitions on Saturday (8 pairs in the Restricted and 29 pairs in the Open) and Swiss Pairs on Sunday (38 pairs).
Top positions went to (click on the titles to go to the full results):
| | | |
| --- | --- | --- |
| Restricted | Open | Swiss |
| 1. Jean Murray & Kevin Crombleholme | 1. Jane Tyson & Angela Little | 1. Bert Forage & Maruta Boyd |
| 2. Elizabeth Sward & Phillip Powell | 2. Sandra & Andrew Richman | 2. Jane Tyson & Angela Little |
| 3. Pauline Anderson & Wendy Newman | 3. Bert Forage & Maruta Boyd | 3. Julie Rhodes & Anna Egan |
Jane Tyson & Angela Little
Open 1st, Swiss 2nd

Sandra & Andrew Richman
Open 2nd, Swiss 6th

Maruta Boyd & Bert Forage
Open 3rd, Swiss 1st

Julie Rhodes & Anna Egan
Swiss 3rd

Wendy Newman & Pauline Anderson
Restricted 3rd

A packed room ready to start
---
Melbourne Cup - Bridge + Lunch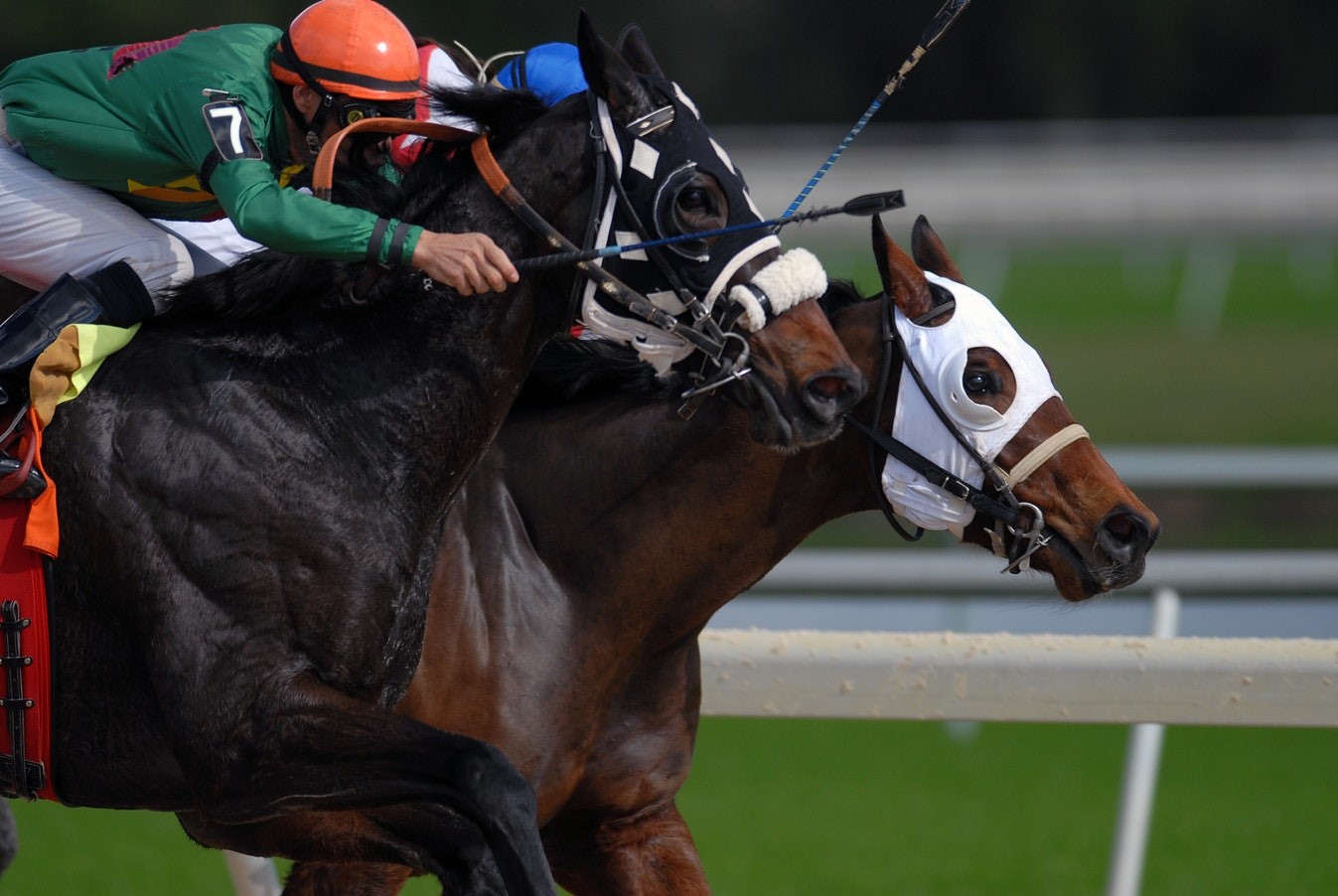 Dress up. Join your bridge friends for the race that stops Australia. Come as a pair or we will find a partner for you.
Limited to 26 tables and filling fast, so enter soon. $20.00 per pair.
Sweeps, prizes for best outfit, best hat and best bridge (overall, under 50 MP and under 5 MP). Red master points.
Tuesday 5 November, starting at 10:30am, lunch at 2:00pm. See here for all the details and online entry, or see the posters and sign-up sheet at the club.
---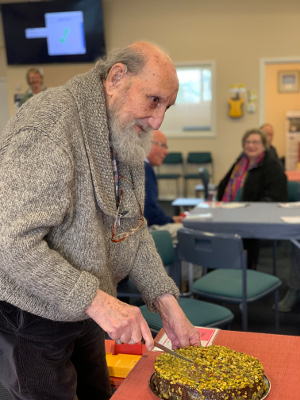 It was a pleasure and a privilege to celebrate Bert Forage's 98th birthday in a break in this morning's session at the TBA. Bert is a (very) long standing and much admired member of the TBA, and ABF Grand Master. His most recent victory was in the 2019 Open and Womens Pairs Championship in August.
So Happy Birthday Bert, and wishing you good health and many more sessions at the TBA.
---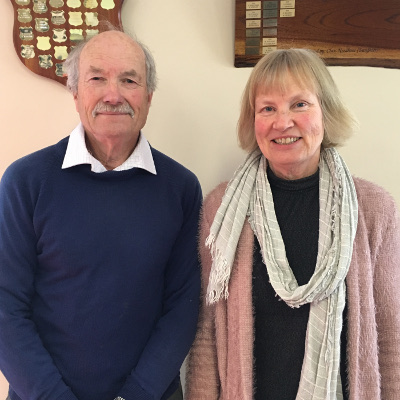 Australian Bridge magazine runs three Australia-wide pairs events each year - novice, restricted and open. The Australia-wide Open Pairs was held in the last week of August. The TBA session was run on Friday 30th, with 22 pairs competing. The same boards were played by 1,165 pairs around Australia and scored as one field.
The highest placed TBA pair were Julia Johnson and Rod Barnett who came 5th nationally with 68.9%! Congratulations to Julia and Rod on a fantastic result. The next two TBA pairs made it into the top 50 and top 100 respectively: Maruta Boyd and Barbara Holland at 38th with 64.9%, and Bob Patterson and Maria Gibbs at 66th with 63.3%.
The full results are available here. The Australia-Wide Restricted Pairs (fewer than 300 masterpoints as at 31 August) is scheduled for October 2019 with the TBA session planned for the morning of Thursday 31st August.
---
2019 Open and Womens Pairs Championship
On Sunday 25 August 2019 18 pairs competed over two sessions in the 2019 Open and Womens Pairs Championships.
The open winners were Michael Woodhams and Bert Forage, placed first and second in the morning and afternoon sessions respectively. Winning the womens field and second in the open were Julia Corr and Maria Gibbs. Third place in the open went to Margaret Robertson and Margaret Gibbs. Full results are at: morning, afternoon, overall
Thanks again to Simon Edler for a busy weekend of directing, and to the volunteers who ensured that the day ran smoothly.
---
2019 Restricted Pairs Championship
The 2019 Restricted Pairs Championship was held at the TBA club rooms on Saturday 24 August 2019. The event was open to pairs with less than 150 masterpoints as at 31 March 2019, with 12 pairs competing.
First place was taken by Marg Enright and Gill Robinson by a healthy margin of 34 match points. Second place went to Julia Johnson and Geoff Green. Third place went to Sue Martin and Sue Falkingham. Full results are at: morning, afternoon, overall
1st - Gill Robinson and
Marg Enright (absent)

2nd - Julia Johnson
and Geoff Green

3rd - Sue Martin and
Sue Falkingham
Thanks to Simon Edler for directing, and to the volunteers who ensured that the day ran smoothly.
---
2019 Australian National Championships
The 2019 Australian National Championships is on in Melbourne from 13-15 July.
Tasmania had three state teams competing in the Interstate Teams:
Open - Jane Tyson, Robert Tyson, Andrew Richman, Sandra Richman (PC), John Bailey, Hilton Francis
Women (picture below, L-R) - Maruta Boyd, Dallas Cooper (PC), Maria Gibbs, Anna Egan, Julie Rhodes, Julia Corr
Senior - Valda Badcock, Judy Mann, Fiona Hickey, Alaine MacMorran, Sue Martin, Sue Falkingham (PC)
Sadly Tasmania did not have a Youth team. The full list of state teams is here.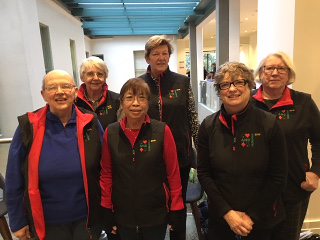 The ANC Interstate Teams Qualifying finised on Wednesday. The results are available here.
In addition to the ANC teams events there are a range of ANC and Fringe Bridge Festival events on, with various Tasmanian players are participating. Full details are available at the 2019 ANC Website
---
The 2019 TBA Congress was held over the weekend of 29-30 June at the TBA club rooms.
Sunday was the Swiss pairs, with a field of 36 pairs competing over 6 rounds of 9 boards. The full results are here.
1st - Sandra and Andrew
Richman

2nd - Dallas Cooper and
Maruta Boyd

3rd - Barbara Holland and
Bert Forage

4th - Ian Mansfield and
Bob Patterson

5th - Julian Corr and
Maria Gibbs

Restricted - Rose Rowell and
Marleen Lynch
Saturday saw the rooms packed for three sections of matchpoint pairs. 17 pairs played in the open, 18 in the restricted (fewer than 150 masterpoints) and 14 in the novice (fewer than 25 masterpoints). Full results are here: open, restricted, novice
Open - 1st - Sandra and Andrew
Richman

Open - 2nd - Jane and Robert
Tyson

Open - 3rd - Wynne Webber and
Ann Paton

Restricted - 1st - Mary Hawthorne and
Gail Garth

Restricted - 2nd - Anna Egan and
Annie Bartlett

Restricted - 3rd - David Marshall and
Marian Van Den Byllaardt (absent)

Restricted - 4th - Julia Johnson and
Geoff Green

Novice - 1st - Mardi and John
Grosvenor

Novice - 3rd - Edward Gee and
Jeggs Nuttall
The presentations were made by TBA Vice-president Lynne Cooke, with TBA Chief Director Simon Edler loitering in the background. Absent for the presentations were 2nd placed novice pair - Debbie Easther and Pam Batrouney.
The novice field included four pairs of players yet to make Graduate master. They were congratulated on taking the step of entering a congress event. The best performing pair in this group - Elizabeth Taranto and Jan Sheen - received special recognition for their achievement in coming fourth.
Thanks to Simon for all of his work organising and running the congress, and to all members who brought food and helped organise the weekend.
---
The Role of the TBA
The TBA is is the largest bridge club in the state with about 400 members and is the administrative body for the game of bridge in Tasmania. The TBA is responsible for running national and state events including the Australian Swiss Pairs championships and the Roger Penny Senior Swiss Pairs competition. These are conducted annually with the venue alternating between Hobart and Launceston. The TBA also administers the Masterpoints system for the ABF and endeavours to promote the growth and teaching of bridge throughout Tasmania via its affiliated clubs. The TBA's purpose-designed Centre at 5 Marine Esplanade, New Town Bay serves as both our local Clubrooms and the headquarters for bridge in the state.

Contact us:
Phone: 0400 492 327
Email: tba@tasbridge.com.au
Post: PO Box171, North Hobart 7002

Bank Account Details for direct debit: BSB: 067-102 A/C #: 2801 2004 A/C Name: Tasmanian Bridge Association
ABN: 66 028 130 967

(C) Altosoft and Tasmanian Bridge Association Bridge Association 2019
Site template developed by Peter Busch, Altosoft
and content managed by Tasmanian Bridge Association Bridge Association
Current visitors: 825
Click here for Management log-in